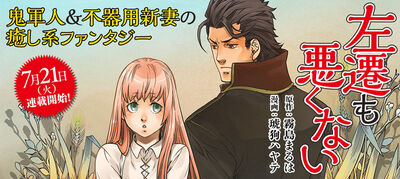 Ulises, a brilliant but inflexible soldier, is shunned by the top brass and demoted to a station in a rural area where he meets his new wife Lea. The demotion that should've been a terrible thing turns into a blessing as Lea and her siblings teach the boorish Ulises about family and love. A soothing daily life fantasy about a silent military man and a clumsy new wife.
Typesetting, Translations etc.
Edit
Ad blocker interference detected!
Wikia is a free-to-use site that makes money from advertising. We have a modified experience for viewers using ad blockers

Wikia is not accessible if you've made further modifications. Remove the custom ad blocker rule(s) and the page will load as expected.