Ad blocker interference detected!
Wikia is a free-to-use site that makes money from advertising. We have a modified experience for viewers using ad blockers

Wikia is not accessible if you've made further modifications. Remove the custom ad blocker rule(s) and the page will load as expected.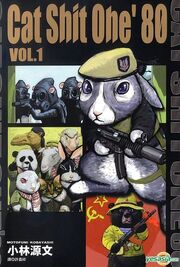 Cute animals operating in operational operations. From the Soviet invasion of Afghanistan over to the Falklands War to the U.S. invasion of Grenada, it follows the actions of characters from the original Cat Shit One (as well as a few new faces) during the events of the late 1970s and early 1980s.
Also glorious bears of motherland yelling urah!