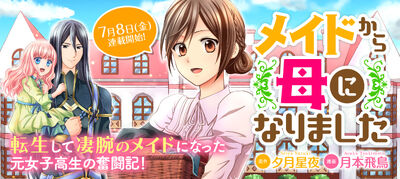 A high school girl reincarnates in another world as Lily. While she occasionally reminisces about her past life, she is now a maid who spends her days traveling and working in various homes. One day, the court magician Leonard suddenly requests that she acts as a mother for his adopted daughter Jill.
Updates monthly on the 2nd Friday.
Typesetting, Translations etc
Edit
Ad blocker interference detected!
Wikia is a free-to-use site that makes money from advertising. We have a modified experience for viewers using ad blockers

Wikia is not accessible if you've made further modifications. Remove the custom ad blocker rule(s) and the page will load as expected.