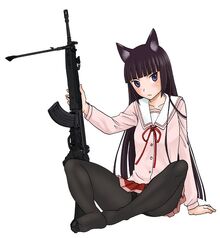 The forgotten HK sister.
Appearance
Edit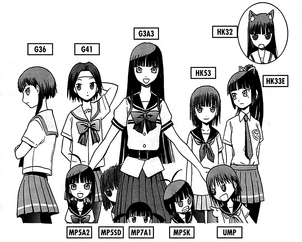 Basically H&K sister with cat ears.
Personality
Edit
Spiteful Skilled and dangerous.
Foreshadowing
Edit
The H&K family seemed to have forgotten her. The only thing left is vengeance.
An experimental variant of the G3 rifle chambered for the Soviet 7.62x39mm M43 cartridge. It was never adopted by any country. -Wikipedia
The H&K 32 was meant to be sold to soviet supported satellite states that used 7.62x39. Somebody ended up shutting it down, so the rifle was only used in demonstration purposes.
Current Happenings
Edit
PTR Industries H&K 32, re-designated PTR 32 is being sold to U.S. Citizens.
Performance
Edit
Could be more accurate than an AK?