Ad blocker interference detected!
Wikia is a free-to-use site that makes money from advertising. We have a modified experience for viewers using ad blockers

Wikia is not accessible if you've made further modifications. Remove the custom ad blocker rule(s) and the page will load as expected.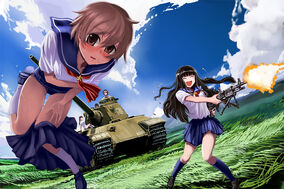 A "cute girls doing cute tank things" manga by Takeshi Nogami.
But why is it actually good? Champion Red Ichigo is a notorious Japanese publication that prides itself in pushing the boundaries of ecchi, without delving into hentai. And the lack of restrictions in turn cultivates some pretty bold comedy. It has published series such as Aki Sora, Kagaku na Yatsura, Vita Sexualis, Konohana (which was infamously banned even from this publication...), Maid in Japan, Nyatto and all the way back in 2006 – this military moe classic.
So this manga can afford jokes about stuff like drinking (along with all sorts of wacky Nogami humour) and lots of lewd (along with random panchira everywhere). Plus, it's like an otaku paradise with all sorts of military stuff and manga references. After a bit of a slow start, it just starts escalating, chapter after chapter. The same sort of crazy pace is inside of the chapters too, with pages just constantly throwing something new at you.
But why is it actually bad?
"action felt too retarded, and too much pointless and unfunny ecchishit"
Characters
Edit
Panzerkampfwagen V Panther Ausf. F Edit

The original rounded gun mantlet didn't fit with the hull's "sharp edges" aesthetics and was too wide, so the proportions were slightly off. To adress these problems, a lighter, yet better protected turret with a stereoscopic rangefinder was designed. Slightly modified gun also ditched the muzzle break. Only 8 hulls and 2 turrets were built.


Shimada Kanon Edit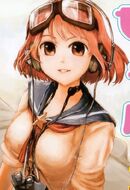 Kanon is a brave, adventurous girl who attends Nora Middle School together with her friends Mariko and Mutsumi. Her dream is to become the strongest tank riders in Northern Kantou. Even though she's commanding a Panther, her boobs are 88.






Takeuchi Mariko Edit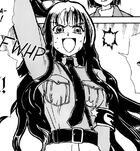 Mariko is the brain of the group. She's charismatic and likes to mess with people in a lot of ways. She is the Panther's driver.





Noguchi Mutsumi Edit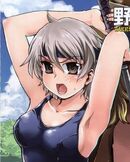 Gentle girl who tries to be a voice of reason during Kanon and Mariko's antics. During a battle, leave the shooting to her! She's A-cup.






Tama-chan Edit

Tama-chan. Is there because cute.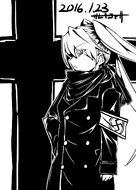 Various pictures of Peiper-chan and some extras. Includes the "1 day 1 Peiper-chan" collection! https://mega.nz/#!65pzgAbD!xxLCawR7W8PL2Cl-nDEpkSNAnKtqPoA5xEVTEfFqLMM






Translation work
Edit
Tankoubon raws Poor quality in some of the volumes, but has bonus chapters, colored  pages and no magazine texboxes.  Alternatively: http://rawcs.net/3568.html
Magazine raws. Good quality, but no colored pages and bonuses. Will probably make mixed raws from v3 and on.
http://pastebin.com/XqztfYcn 30 Volumes of Champion Red Ichigo, courtesy of /e/. Each number corresponds to the same chapter of Juusensha, so you can just donwload whichever you need. Magazine raws are from these ones.
Translations
Edit
Typeset chapters links
Edit
Volume 1
Volume2
Volume 3