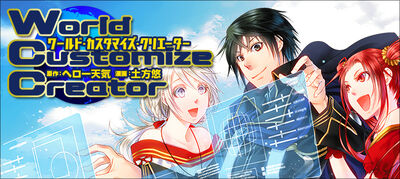 Guided by a mysterious voice, Tagami Yuusuke is summoned to Caltsio. Originally just a game-loving young man, his fate now is to become the "evil god of calamity". Able to strengthen weapons, alter the terrain, fiddle with taste, and more with his "customize create" ability, just what kind of change will he bring to this chaotic world?
Updates monthly on the 1st Friday.
Typesetting, Translations etc.
Edit
Typesetter: